True Colors FASHION
TOMMY HILFIGER ADAPTIVE x GIMICO, Kenta Abe, Noriko Kurihara, Masunoshin
TOMMY HILFIGER ADAPTIVE x GIMICO, Kenta Abe, Noriko Kurihara, Masunoshin
TOMMY HILFIGER ADAPTIVE, a pioneer in adaptive fashion, makes clothes with adaptive functions and features such as magnetic buttons and Velcro closures for easy wearing. The collection is showcased on a model with a prosthetic leg, a YouTuber with Down syndrome, the mother of a child with disability, and a working adult with a prosthetic hand. Together, they represent a slice of the 15% of the world's population who live with disabilities (not including the elderly), proving that adaptive fashion is definitely not a niche business.
Backstage Interviews by Yoichi Ochiai
Japanese and English subtitles

Japanese Sign Language translation
Liberation Comes With the Right Clothes
TOMMY HILFIGER ADAPTIVE x GIMICO, Kenta Abe, Noriko Kurihara, Susumu Masuno / Kaname Murakami (Editor-in-Chief, WWD JAPAN)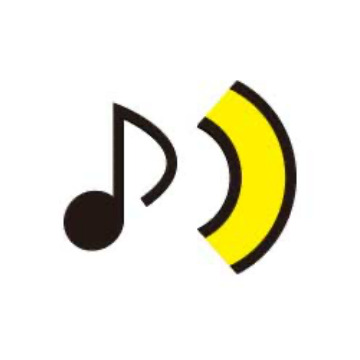 Audio description
(JP only)
Please watch the uncut version here for audio guide and live commentary.
[FASHION]
TOMMY HILFIGER ADAPTIVE

TOMMY HILFIGER ADAPTIVE is a collection of clothes designed for adults and kids with disabilities, with features that make it easier to put on and take off, so that all can enjoy fashion. In addition to tops with zippers and other features that make them easy to open and close, the collection also includes features that take into account the concerns of wheelchair users, and incorporate features that are compatible with prosthetic arms and legs. They are also designed to be unobtrusive.

[MODEL]
GIMICO

GIMICO was in the eighth grade when she had her right leg up to her thigh amputated due to osteosarcoma. In 2009, she embarked on her career as Japan's first prosthetic leg model, modeling a prosthetic leg designed by Mika Ninagawa for the exhibition Medicine and Art at the Mori Art Museum, and has appeared in many other works with her edgy presence since. In 2016, she appeared in the flag handover ceremony at the closing ceremony of the Rio Paralympics. She has been selected to appear in commercials for NTT Docomo, Wacoal, Adidas, and other major companies, and is poised to become an icon for the next generation.

[MODE]
Masunoshin

Masunoshin, aged 5, is currently attending regular preschool. After experiencing convulsive seizures at two months, and spending six months in a children's hospital, Masunoshin was diagnosed with a rare epilepsy syndrome called MPSI. He is bedridden with severe mental and physical disabilities and requires medical care such as gastric bypass treatments. Masunoshin has an active social media presence and enjoys interacting and connecting with friends of all abilities online. He has two younger sisters.

[MODEL]
Kenta Abe

Kenta was born as the youngest of three siblings, and was diagnosed with Down syndrome immediately after birth. After graduating from public elementary and junior high school, he entered a free school in Yokohama City, where his parents informed him that he had Down syndrome. After that, he got a job at an IT company, where he worked in the general affairs department, entering documents and cleaning the office. In 2012, he began appearing on the NHK E-television variety show "Varibara" and related programs. In December 2015, he played the lead role in a special drama series on "Varibara".

[MODEL]
Noriko Kurihara

Noriko had a rare form of cancer (sarcoma) and had to have her right arm amputated in 2015. In March 2016, she went back to work as a nurse with a prosthetic hand.