True Colors FASHION
Masatane Muto (WITH ALS) x 01 x ALS SAVE VOICE PROJECT
Masatane Muto (WITH ALS) x 01 x ALS SAVE VOICE PROJECT
01 BORDERLESS WEAR is a wheelchair that supports the body to keep challenging itself while fighting ALS. The project is produced by Masatane Muto, who continues to communicate with his own voice even after losing his voice, using the device called ALS SAVE VOICE PROJECT, which combines Toshiba Corp's koestation technology and the eye input technology developed by Ory Research Institute. In this project, while pursuing coolness, he is focusing on making clothes that are easy for caregivers to put on and remove. This time, he will present a new reversible jacket with a print designed by Makoto Azuma.
Backstage Interviews by Yoichi Ochiai
Japanese and English subtitles

Japanese Sign Language translation
When is a Jacket not Just a Jacket?
Masatane Muto (with ALS) / Ory Yoshifuji (OryLaboratory)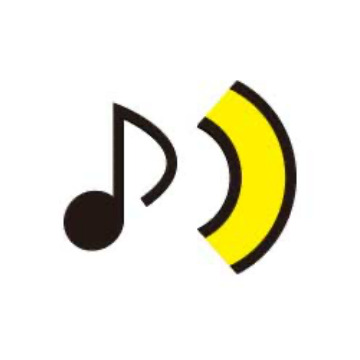 Audio description
(JP only)
Please watch the uncut version here for audio guide and live commentary.
[MODEL]
Masatane Muto

ALS creator and representative of with ALS General Incorporated Association. Masatane is involved in several projects as a communication creator and EYE DJ, while living with ALS. Prior to his diagnosis in 2013, he was involved in communication planning at Hakuhodo, an advertising company. At the age of 26, he was diagnosed as ALS and decided to raise global awareness for ALS. Currently, he is collaborating with various artists and technologists to create artworks and develop content with eye movement input.

[ENGINEER]
Ory Yoshifuji

CEO of Ory Laboratories Inc.. From the third to fifth grade, Ory was unable to attend school due to a sudden weakness he felt. Informed by his personal experience, in his high school years, he invented a new mechanism for an electric wheelchair and won the Minister of Education Award at JSEC, Japan's largest science contest, and the Grand Award 3rd at the Regeneron International Science and Engineering Fair (ISEF), the world's largest science contest. In 2009, he worked with Waseda University on the research and development of a robot that helps users participate in society as the user's alter ego, with the goal of eliminating loneliness. In 2012, he established Ory Laboratories Inc.. He has developed several devices including the OriHime for communication, the OriHime Eye+Switch for ALS patients to communicate with, and the WheeLog!, an app used by wheelchair users nationwide. He also set up the "Alter-Ego Robot Café" where bedridden people can work. Since 2018, he has been a specially-appointed professor at the Graduate School of Digital Hollywood University. He is the author of the books, "Kodoku ha Keseru" ("You Can Eliminate Loneliness"), "Cyborg Jidai" (The Age of Cyborgs), and "Mirai no Buki" ("Weapons of the Future").