True Colors FASHION
Pippi x Ontenna x ANREALAGE
Pippi x Ontenna x ANREALAGE
ANREALAGE is one of Japan's leading fashion brands that focuses on incorporating technology. ANREALAGE has collaborated with ONTENNA, a stylish wearable device that allows you to feel sound with your body, to present accessories that are fashionable, functional and guarantee access to information. These include headpieces, earrings, and necklaces molded from thin, flexible fibers that allow light to pass through. They flicker in response to sound, "translating" auditory information into visual information.
Backstage Interviews by Yoichi Ochiai
Japanese and English subtitles

Japanese Sign Language translation
When Seeing and Feeling is Enough
Pippi / Tatsuya Honda (ontenna) / Kunihiko Morinaga (ANREALAGE)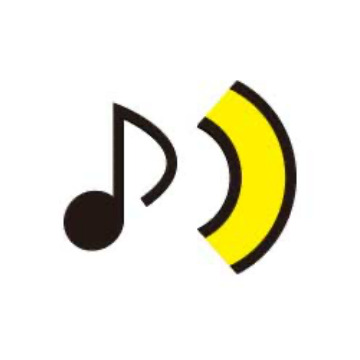 Audio description
(JP only)
Please watch the uncut version here for audio guide and live commentary.
[ENGINEER]
Tatsuya Honda

Tatsuya Honda, born in 1990 in Kagawa Prefecture, is the developer and current project leader of Ontenna, an accessory-type device that allows the user to physically feel the characteristics of sound through movement and light. In his university days, he volunteered as a sign language interpreter, established a sign language club, and founded an NPO. Now, with the belief that the human body and its senses can be enhanced, he has embarked on research for the development of a new sound perception device in collaboration with deaf people. He is a 2014 Unexplored Super Creator, won the 21st AMD Award Newcomer Award, the 16th Good Design Award Special Prize, Design Intelligence Award at Forbes 30 Under 30 Asia 2017, Special Prize at Forbes 30 UNDER 30 JAPAN 2019, the 19th Kids Design Award Special Prize, 2019 IAUD International Design Award Grand Prize, and Gold Award at Good Design Awards 2019.

[FASHION]
Kunihiko Morinaga

Kunihiko was born in Kunitachi City, Tokyo in 1980. He graduated from the School of Social Sciences at Waseda University. He attended Vantan Design Institute while still a university student, and started the brand ANREALAGE in 2003, which carries several meanings: "AREAL", "UNREAL", and "AGE". After showing at the Tokyo Collection, he entered the Paris Collection in 2014. He was selected as a finalist for the 2019 LVMH Prize in France, and won the 37th Mainichi Fashion Grand Prix in 2019. In 2020, he presented a collaboration with FENDI at the Milan Collection, and was in charge of the official uniforms for the main building at the Dubai Expo in 2021.

[MODEL]
Pippi

Pippi, born in 1994, is a model. She started experiencing hearing loss at the age of 16 and since then started using hearing aids. Pippi was the Miss Universe Kanagawa 2017 finalist and won the Most Fearless Award in the Cosmopolitan Miss Cosmo Contest that same year. She walked the runways for many brands, including Mihara Yasuhiro and Dolce & Gabbana. Pippi enjoys tea ceremony, kendo, and classical ballet.