August 12 marks International Youth Day, a day to consider the challenges and concerns of young people, and to mark the renewed recognition of the role they play in directing the conversations and shaping the future they will inherit.
As observed by social activist and National Youth Poet Laureate Amanda Gorman, "There is always a light, if only we're brave enough to see it. If only we're brave enough to be it." And indeed, anyone, regardless of age, can bring change, in ripples or in waves. 
In celebration of International Youth Day, we introduce six youths who have taken a stand, taken action and spoken out to further a cause close to their hearts. They are, quite literally, making the world a better place. 
1. Nitya Rathi
Youth advocate for gender equality and disability rights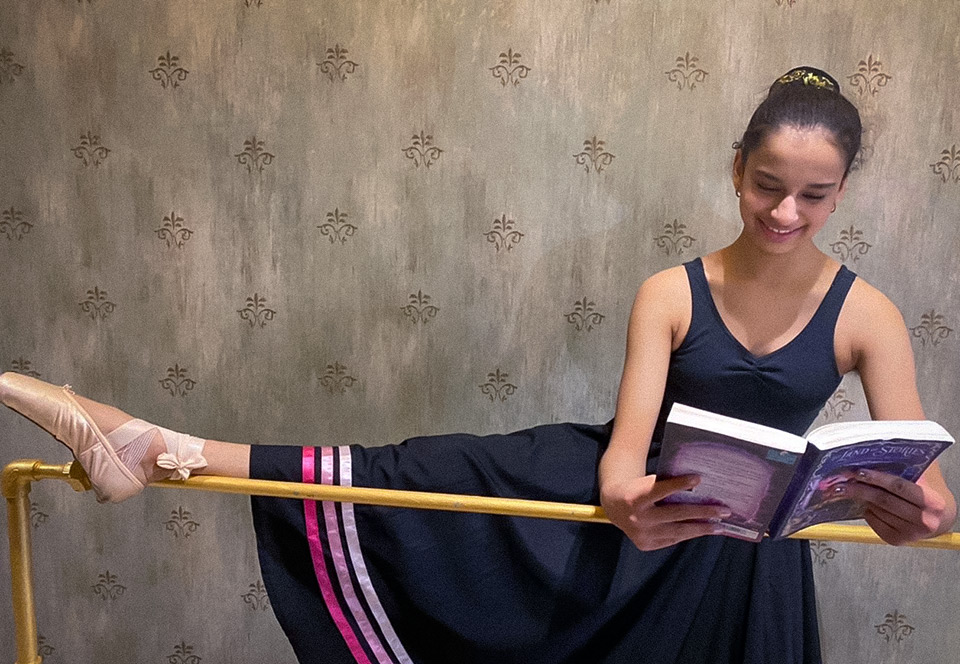 14-year-old Nitya Rathi hails from New Delhi, India, a country which continues to battle gender stereotypes; it recently ranked 135 out of 146 in the 2022 Global Gender Gap Index. Diagnosed with dyslexia as a child, Nitya experienced harsh words from her teachers who would often lose patience with her for her slower pace of learning. Although Nitya's learning improved with language therapy, she learnt that not all students had the same chance at overcoming the obstacles as she did. This prompted her to start the comic series, Purple Flame, to create awareness about disabilities. 
At 9, Nitya and her brother (then 11), started a youth-led mentoring platform, Rebel Girls, to raise more awareness for Indian women who have broken societal barriers and gender norms to pursue their dreams. Through this platform, they connect children of both genders with these women – The Rebels – to empower them to become active global citizens.
"I am trying to break the stereotype that only boys can be smart, and that if boys are dyslexic, they are not…a disgrace to the family, like girls are. I want people to become aware of the strengths of people with disabilities, and that we should include them in everything. We should not judge them for their weaknesses."
Pic credits: UN Women
2. Ken Chua
Activist for inclusive design 
A teaching stint at the Cerebral Palsy Alliance Singapore got Ken thinking about the gaps in society in relation to disability. The lack of visibility and representation for the disabled community spurred him to enroll in an Engineering Product Development course in university to acquire the skills to redesign the disability landscape. 
In 2015, Ken leveraged his expertise and passion for design and technology to set up a social enterprise – (these)abilities – to design products, services and environments that are inclusive and accessible. One such product that he has designed includes a low-cost keyguard that aids those with mobility issues in typing. He was also tasked with modifying ride-sharing app, Grab, to incorporate accessibility features. Through (these)abilities, Ken works with companies and government entities to make their products and services more inclusive.  
Ken's efforts have earned him Best Tech Social Enterprise of the Year in 2016 and a spot on the Forbes 30 under 30 Asia Social Entrepreneurs in 2019. 
"This lack of inclusion, empathy and general thought for Persons with Disabilities isn't something that society should take as the status quo….People are born differently abled, not disabled, but because society has minimal inclusion for such people, it renders them disabled….I felt it was social injustice." 
Pic credits: Social Entrepreneur Snapshots
3. Easton LaChappelle
Accessibility advocate and creator of affordable 3D-prosthetic limbs
Driven by a need to make prosthetic limbs more accessible to everyone who needed them, Easton brainstormed and innovated prosthetic blades using 3D printing technology for the mass market. Astounded at how conventional products in the market typically went for USD 80,000, Easton worked hard to produce prosthetic blades at a more affordable USD 8,000, determined to keep adaptive devices affordable. He even made the design accessible for download by anyone at no cost.
His work has been recognized by giants in the IT industry, such as Hewlett-Packard and Microsoft, which have connected with Easton's company, Unlimited Tomorrow, for partnerships to support his bid in developing quality, low-cost prosthetic limbs for everyone who needs them. 
"I quickly realized that I didn't want to make technology to help one person. There was so much need beyond this one little girl at a science fair. This is a global problem and from day one I looked at how I could create accessible and affordable prosthetic technology that could make an impact around the world. That was the vision early on, and is still the vision today."
Pic credits: CNBC Make It
4. Enas Yousif
Youth activist for the hearing-impaired
A pertinent issue facing youths worldwide is the lack of access to education and skills training which hinders their growth and development in society. In Sudan, this is a very real problem as 3.6 million, or 13.3%, of their under-18 population do not attend school. This situation is even more dire for those with disabilities since most school curricula do not cater to those with disabilities, causing many to drop out. 
22-year-old Enas and her two brothers are all hearing impaired and know this all too well. Determined to overturn the lack of basic rights and employment opportunities for people such as herself and her brothers, Enas and her friends are working towards establishing cultural centers around Sudan to teach Sign Language to both the Deaf and the hearing. Their goal is to win more rights for those with hearing impairments, increasing their access to education and work opportunities as communication barriers come down. 
"Our real handicap is the lack of communication with the world around us."
Pic credits: UNICEF Sudan
5. Zhao Chen
Youth Advocate for Digital Rights (2020), UNICEF China
How many CAPTCHA tests — that rely on visual images or text — have you done unthinkingly, though annoyed, in order to "prove your humanity" — to a computer? For visually impaired people such as 21-year-old Zhao Chen, CAPTCHA tests aren't just an irritation, they're often impenetrable. 
His experience with the CAPTCHA test made Zhao think long and hard about digital accessibility for the visually-impaired. This led to him making a proposal to industry specialists at a UNICEF China online youth dialogue on eliminating barriers to digital technology in 2020. 
Zhao believes that assistive technologies and training are the keys to closing gaps between people with disabilities and those without, and that such devices can empower both groups of people to accomplish more. 
For his work, Zhao was awarded the title of Youth Advocate for Digital Rights at the 2020 International Youth Day Dialogue. He continues to advocate for digital accessibility as a way to equal rights for people with disabilities. 
"A good design must respect all differences, be universal, and easy to use. We hope to be respected and have machines serve our needs, instead of being hijacked by machines. Universal design of digital products will benefit more people, and make the world a better place." 
Pic credits: UNICEF China
6. Jaylen Arnold
Anti-bullying advocate and founder of Jaylen Challenge Foundation
Born with Tourette's Syndrome, Obsessive Compulsive Disorder and Asperger's Syndrome, Jaylen quickly became a victim of bullying. Instead of responding aggressively, he started – at 8, the Jaylen Challenge Foundation to empower children being bullied in school and to foster an appreciation of diverse needs and abilities among children.
Jaylen travels around the US speaking at schools and spreading awareness about bullying and an appreciation of diversity. Over 100,000 children have been exposed to the Jaylen Challenge Foundation and through his appearances, Jaylen hopes to bring the message of respect and acceptance around the world and put an end to bullying. 
For his efforts, Jaylen has been recognized by several Hollywood artistes such as Dash Mihok, Anthony Anderson and Leonardo Di Caprio.
"I'm trying to make the world a better place in any way that I can, because if I can help one person, then that person can help someone else, and then that person can help someone else. We all come together to help end bullying."
Pic credits: World of Children
You might be interested in the following article:
Get out of the bath house!