True Colors FASHION
GenGen x Live Jacket x KANSAI YAMAMOTO
GenGen x Live Jacket x KANSAI YAMAMOTO
The Live Jacket designed by KANSAI YAMAMOTO is a visual representation of the experience of dancing to music and feeling vibrations. The jacket is made from a colorful textile collage of photographs of Shibuya, a dynamic and diverse city, and embellished with fringe and chains to represent vibrations and echoes. The textures are created by Hidehumi Kenmochi by combining natural and artificial sounds that are transformed into sound images that resonate throughout the body. It is worn by GenGen, a dancer with hearing loss, who lives for the beat.
Backstage Interviews by Yoichi Ochiai
Japanese and English subtitles

Japanese Sign Language translation
Beat It: A Case For Feeling Music
GenGen (hard of hearing/dancer) / Kenmochi Hidefumi / Kenta Takaya (KANSAI YAMAMOTO)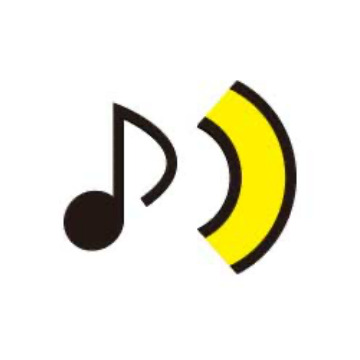 Audio description
(JP only)
Please watch the uncut version here for audio guide and live commentary.
[MODEL]
GenGen

GenGen was born in Kyoto, Japan. He has experienced sensorineural hearing loss since birth, but has not let that stop him from pursuing his love for dance. As a child, GenGen started learning classical ballet and in his high school years, discovered the excitement of street dancing. After completing his studies at a vocational school in Osaka, he moved to Tokyo. He has supported various artists such as W-inds, Shonan-no-kaze JASMINE, a-nation ACT dancers, TRF back dancers, and others. He's teaches dance workshops for the people with hearing impairment regularly and has traveled to places like Los Angeles to further his interest in dance.

[FASHION]
Kenta Takaya

Representative Director, Designer and Creative Director of KANSAI YAMAMOTO, Inc. Kenta was born in Sapporo, Hokkaido, in 1975. Since 1998, he has been involved in a wide range of projects both in Japan and abroad, in the areas of fashion design, event planning and direction, international expositions, and regional development projects, together with his mentor, the late, great Kansai Yamamoto. In March 2021, KANSAI YAMAMOTO presented its latest collection on the runway at the iconic Shibuya Crossing. The show was released to critical acclaim in the media.

[MUSIC]
Hidefumi Kenmochi

Sound producer, lyricist and composer, Hidefumi is a trackmaker for Wednesday's Campanella. Since the 2000s, he has been making instrumental music under the name "KenmochiHidefumi" and has been active in the club jazz scene. He has released an album under the name "Hydeout Productions" sponsored by Nujabes.