True Colors FASHION
Fumiya Hamanoue x OTON GLASS x beta post
Fumiya Hamanoue x OTON GLASS x beta post
In collaboration with OTON GLASS, glasses that vocalize text, beta post has designed a reversible coat with a blurry print inspired by the way the world is experienced by people with visual impairments. On the reverse, a map is printed on two layers of fabric. When the layers overlap, the image of the world rises up. Worn by Fumiya Hamanoue, a visually impaired free climber, this coat was designed with inputs from Fumiya. The result is a statement about how barriers between people and society can be overcome with consideration for others.
Backstage Interviews by Yoichi Ochiai
Japanese and English subtitles

Japanese Sign Language translation
Straight To The Source: Co-Designing For People With Disabilities
Keisuke Shimakage (OTON GLASS) / Fumiya Hamanoue (Para Climbing Japan Representative)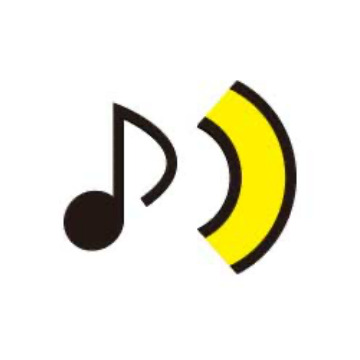 Audio description
(JP only)
Please watch the uncut version here for audio guide and live commentary.
[MODEL]
Fumiya Hamanoue

Fumiya (also known by the nickname "Beach"), is an athlete who has retinitis pigmentosa, a incurable form of progressive visual impairment that occurs one in every 4,000 to 8,000 people. He won the bronze medal in the B2 category at the 2018 Para Climbing World Championships, and has been representing Japan in various competitions in Japan and abroad. Outside of climbing, he participates in many events organized by the NPO, Monkey Magic, which aims to create a more mature and prosperous society by promoting activities in recognition of diversity.

[ENGINEER]
Keisuke Shimakage

Keisuke's father's dyslexia was what inspired him to start OTON GLASS with his friends. The device is a pair of glasses that verbalizes text to enable users with low eyesight or blindness to read. He is also involved in FabBiotope, a project that invites people with low vision or visual impairments to collaborate with engineers to create and share knowledge. He is currently exhibiting "FabBiotope 1.0→2.0" at the Translations Exhibition held at 21_21 DESIGN SIGHT.

[FASHION]
beta post

beta post is a fashion brand by designer Ken Esaki. Through his products, Ken develops items that not only serve as fashion, but also as a medium for raising awareness of issues. The brand has attracted attention for its products that combine reused material with traditional crafts, developed with artisans in Amami Oshima, and items inspired by everyday objects such as cardboard, towels and duct tape.