True Colors FASHION
Ryuchell x Pregnancy Belly Suit x MIKAGE SHIN
Ryuchell x Pregnancy Belly Suit x MIKAGE SHIN
A gender-neutral dress that can be worn during pregnancy or otherwise. Made by MIKAGE SHIN, a gender-neutral fashion brand, this dress is inspired by tulips, which symbolize unconditional love and benevolence, and irises for hope. It reflects Ryuchell's progressive take on masculinity, fatherhood and fashion. The puff sleeves are fashionable yet easy-to-wear — a picture of elegance. Ryuchell dons the dress with a pregnancy belly suit, creating the image of a new era of humanity.
Backstage Interviews by Yoichi Ochiai
Japanese and English subtitles

Japanese Sign Language translation
Breaking Boundaries: Gender-Neutral Fashion
Ryuchell / Shin Mikage (SHIN MIKAGE)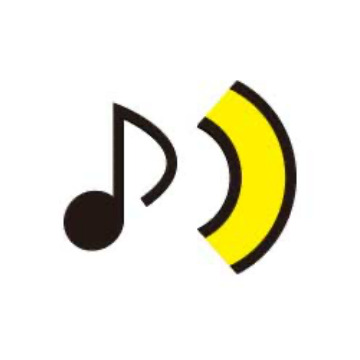 Audio description
(JP only)
Please watch the uncut version here for audio guide and live commentary.
[MODEL]
Ryuchell

Ryuchell is a TV personality and artist, born on September 29, 1995 in Okinawa, Japan. He grew up insecure as a student, having felt that he was not living up to the so-called "normal" image of a man. After graduating from high school, he decided to move to Harajuku, a city where all individualities are accepted, and it was there that he started to express his true self. Following several appearances on variety shows, his free-spirited character propelled him into becoming a nationwide celebrity, and in 2018, he began his career in music with the goal: "Let's bring our true colors back". In July 2018, he and his wife, Peko, had their first child, and the couple has gained recognition for their collaborative approach to raising their baby. In September 2018, he was appointed the official "Shibuya Diversity Evangelist" by the Mayor of Shibuya City. Ryuchell continues to spread his message of living life to the fullest through his speech, music, makeup and fashion through the media, his YouTube channel and other social media platforms.

[DESIGNER]
Shin Mikage

Shin was born in 1991. She graduated from the School of Political Science and Economics at Waseda University in 2014 and entered Parsons School of Design in 2017. She was invited to show at NYFW while still in school, and has been invited to show his collection at NYFW and many other fashion weeks. After graduating in 2019, she started her own label in New York. She is half-Japanese, raised by a single mother, and her background inspires her belief "for all independent and intelligent individuals to be more themselves, beyond gender, age and nationality." She promotes designs that are free of bias against gender, age and nationality. Also, in step with her belief that fashion exists to make people and society happy, the label is committed to fair trade with manufacturers and employing sustainable practices in its production.