True Colors FASHION
Hirotada Ototake x OTOTAKE PROJECT x Yamato x KORI-SHOW PROJECT
Hirotada Ototake x OTOTAKE PROJECT x Yamato x KORI-SHOW PROJECT
An inclusive kimono inspired by Hirotada Ototake who was born without limbs. The kimono, adjustable to different lengths, can be worn while walking with prosthetics or sitting in a wheelchair. That a single kimono can be worn in haori length or kimono length is a new concept in the kimono industry, marking progress in inclusive traditional wear.
Backstage Interviews by Yoichi Ochiai
Japanese and English subtitles

Japanese Sign Language translation
The Ancient Kimono Steps into a Whole New World
Hirotada Ototake / Yakayuki Yamato ( Representative of YAMATO CO, LTD. ) /Souta Yamaguchi (KORI-SHOW PROJECT)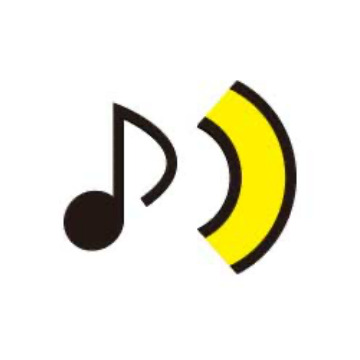 Audio description
(JP only)
Please watch the uncut version here for audio guide and live commentary.
[MODEL]
Hirotada Ototake

Born in 1976 in Tokyo, Japan, Ototake has been without arms and legs from birth due to a genetic disorder. He has been an electric wheelchair user ever since he was a child. While a student at Waseda University, he wrote "Gotai Fumanzoku" ("No One's Perfect"), his bestselling memoir which has sold over 6 million copies since its release in 1998. He's also the author of other titles: "Daijoubu 3-kumi" ("We're Good, Class 3″), "Sharin no Ue" ("On the Wheels") and "Oto Kotoba." ("Oto's Words."). Upon graduation, Ototake worked as a sports journalist, an elementary school teacher, and a member of the Tokyo Metropolitan Board of Education. He has traveled to more than 80 countries to advocate for people with disabilities and other minority groups. Currently, he's working on a project to produce state-of-the-art prosthetic legs.

[FASHION]
Takayuki Yajima

The CEO of Yamato Co., Ltd. since April 2019. Yamato, a historic kimono store established in 1917, has contributed actively to the preservation of making and wearing the kimono. In April 2020, Yamato provided emergency loans to companies in the kimono production areas of Japan, ahead of public compensation. June of that year Yamato started a unique upcycling program to collect unwanted kimonos; in exchange, donors received Yamato gift certificates. Taking kimono wearing into the future, Yamato endeavors to set up more stores around Japan while continuing to develop its original brands such as "KIMONO YAMATO", "KIMONO by NAFESHIKO", "Y. & SONS", "THE YARD" and "DOUBLE MAISON", as well as e-commerce and overseas distribution.

[FASHION]
Souta Yamaguchi

Souta, born in 1982, graduated from Bunka Fashion College as a recipient of the 22nd Dean's Award. In 2006, he started working as a stylist and fashion director. Throughout his career, he has styled for various fashion media and has been involved in visual merchandising and product planning for major department stores. His passion for creating fashion that is not bound by existing concepts led him to develop the KORI-SHOW PROJECT, which imagines "life in the future". Through the project, clothing, interior design, and accessories that marry traditional crafts with technology are unveiled.