We need youth more than ever, to solve current and future global challenges. But in order for them to do that, they need to be equipped with the right skills from the right people. TCF celebrates World Youth Skills Day today by spotlighting artists from our family who are doing just that – they're mentoring, inspiring, teaching – a new generation of artists, creatives and future game-changers.
Teach and be taught, so the adage goes. For these six artists, it's about representation, motivation, and life transformations.
ILL-ABILITIES™
International breakdance crew 
Most audiences know ILL-ABILITIES™ for their uncanny ability to perform jaw-dropping b-boy moves. What they may not know is that the international dance crew comprising seven diverse dancers also dedicate a lot of their time to coaching people of all abilities and ages, mainly youths. "We don't expect individuals to become professional dancers after taking our workshops, what we want is for those individuals to feel good about who they are," said Luca "Lazylegz" Patuelli, founder of ILL-ABILITIES™, in a True Colors DANCE video about their outreach. To that end, the group creates motivational entertainment programs and adaptive dance classes. 
Pic credits: Ill-Abilities
Kenta Kembara
Award-winning wheelchair dancer and circus performer
The muscles in Kenta Kambara's upper body twist and brace. As he executes gravity-defying aerial stunts from a wheelchair, the word "Superhuman" comes to mind. When not suspended mid-air, the acclaimed dancer and circus performer plays the role of teacher, conducting classes for schoolchildren in the hope that by introducing kids to adaptive performances, children of all abilities will be encouraged to pursue the arts.
Pic credits: HP Community Home
Chelsea McGuffin
Artistic director and circus performer
Chelsea McGuffin's productions celebrate the powerful stories of those she calls "community people" — these could be people living with Asperger's or women with mental health challenges. Her goal? For performers and audiences to "never feel like an outsider," she said in an interview with TCF. In producing Kaleidoscope, a play about a boy with Asperger's, Chelsea developed a new approach to production and stage work that made the theater accessible to performers and audiences with Asperger's. She continues to make the circus accessible for people of all abilities with her most recent project, Circus Ipswich, performed by a troupe with members on the autism spectrum.
Pic credits: Chelsea McGuffin
DAIKI
Krumper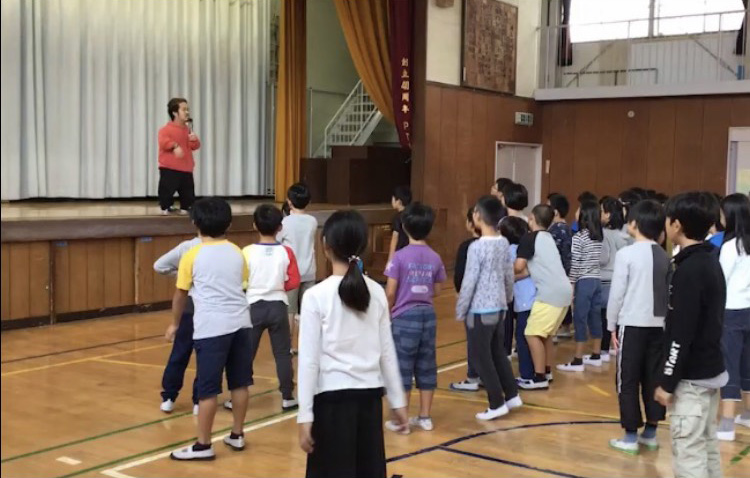 As a child, DAIKI – who was born with achondroplasia, also known as dwarfism – often felt left out of physical activities as adaptive sports and dance classes had not yet been developed. Fueled by a love for physical education (PE) and a passion for sports, DAIKI explored dance, specifically Krump. And it has given him the platform to interact with youths through dance workshops. His mission is to encourage youths of all abilities to "dance barrier-free," he said in an interview with TCF.
Dr Dawn-Joy Leong
Autism and neurodiversity researcher
The genesis of Dr Dawn-Joy Leong's work is her belief that "humanity is made up of diverse minds". With this as the starting point, the autism researcher and multi-disciplinary arts practitioner advocates for greater acceptance of neurodivergence in the arts world. She frequently takes on projects that tell the stories of people who are neurodivergent or involve collaborations with neurodivergent artists. Not only does this create opportunities for neurodivergent artists, it also creates a system in which neurodivergent artists can work in the theater.
Jonzi-D
MC, dancer, spoken word artist and director
Jonzi-D, who is also an Associate Artist of Sadler's Wells harnesses the power of hip-hop to bring people together, advocate for inclusivity and guide the next generation of creatives. His workshops bring youths from all walks of life together to create, regardless of their art form. Whether it is graffiti, rap, fashion design or choreography, he supports them in their creative expression and connects with peers and collaborators who can help them tell their story.
You might be interested in the following article:
What can hip-hop be? 10 takeaways