This week, together with the global community of individuals and organizations, we mark International Dwarfism Awareness Day on October 25. Here are some facts about dwarfism and a chance to get to know two talented little performers from Japan.
By True Colors Festival Team
International Dwarfism Awareness Day is celebrated to promote and spread awareness about dwarfism, to challenge barriers, and progress as a community toward self-determination and independence.
Achondroplasia means "without cartilage formation." In America, it occurs in one in every 15,000 to one in 40,000 live births. In Japan, it affects one in 20,000 people. It is estimated that there are 6,000 people in Japan with achondroplasia today.
People who have achondroplasia are called dwarfs. Other ways to refer to those with achondroplasia include little people or people of short stature.
While some little people continue to face physical and social barriers, many lead fulfilling and active lives. Here at True Colors Festival, we've had the privilege of getting to know two outstanding performers, DAICHAN and Chibimoeko, who have been featured in our True Colors Dance and Clothes in Conversation programs, respectively.
DAICHAN, Krumper
Image description: DAICHAN strikes a bold pose at a photoshoot. He is dressed in oversized white top and pants with sneakers and his arms are outstretched.
"My current dream is to build a dance studio that's accessible to people with achondroplasia and other disabilities, so that they can dance barrier-free as though they are at home."
Read our full interview with DAICHAN here.
Chibimoeko, Burlesque dancer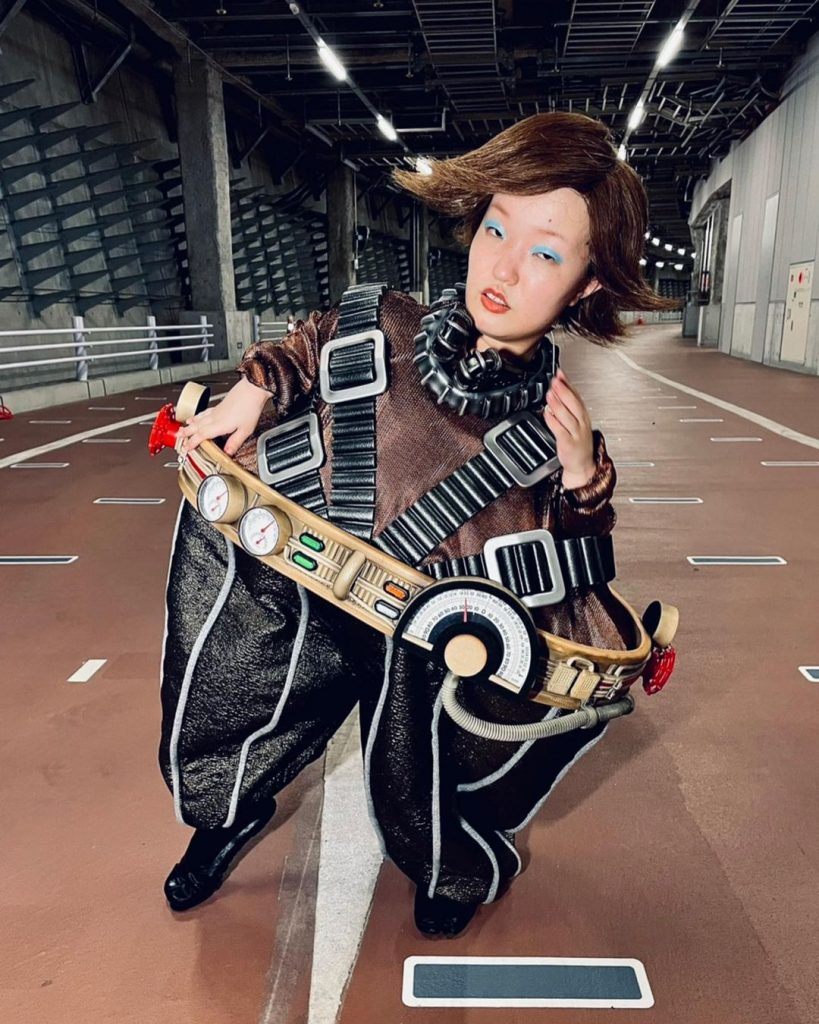 Image description: Chibimoeko backstage at the 2020 Tokyo Paralympics. She is wearing a futuristic outfit with blue eyeshadow.
"As a person with a disability, I realize there are many things that I have been able to do because I was born with this disability. So, instead of trying to look past my disability, I would like to simply be me. And the best way to challenge what people think about me is to let people know more about me."
Read our full interview with Chibimoeko here.
Featured image of Chibimoeko courtesy of LILY SHU.